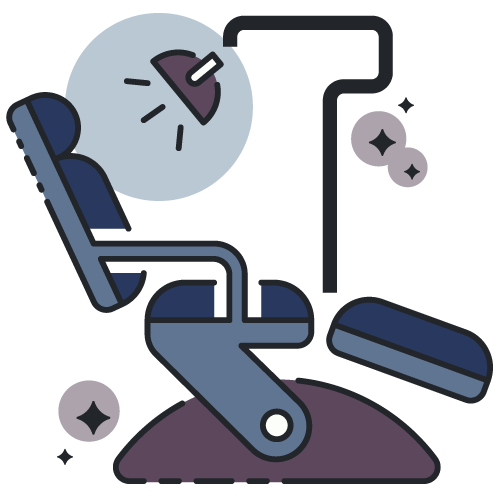 Services
Service with Joy
We want to make your dental experience a positive one. We offer high quality care for a variety of dental needs, giving regular people remarkable smiles.
Clean my teeth
Keeping your teeth clean is like getting the oil changed in your car regularly. Frequent upkeep leads to a stronger, more predictable dentition. With a thorough exam and assessment of your gums, teeth, overall health and risk levels, our team will customize a cleaning program that will optimize the life of your teeth and help you achieve your best oral health.
Beautify my teeth
A smile is the prettiest thing you can wear! From whitening to veneers, our team is highly capable of enhancing your God-given gift. We work closely with area orthodontists to ensure that kids, teens, and even adults have access to the possibilities of straightening a smile.
Fix my teeth
Repairing a broken tooth or fixing a cavity may involve placing a tooth colored filling, preparing it for a build-up and crown, or even disinfecting it with a root canal. Our goal will always be to empower you to make informed decisions about your teeth.
Protect my teeth
Our team strongly advocates for prevention against cavities and gum disease. We practice conservative treatment, offer oral hygiene training and create custom plans to help you keep your teeth for life.
Remove my teeth
There may be several reasons to remove a tooth, whether it is infected, broken, causing bone loss, or in preparation for a prosthetic. After evaluating a tooth for the type of extraction and considering your health history, our team will ensure that you are fully comfortable from start to finish, should a tooth need to be removed in our office.
Replace my teeth
Whether you are missing one or more teeth, there are many options for replacing teeth. From single implants, bridges, partial or full dentures or even full dentures placed over implants, our office helps you understand what is possible for you and helps you achieve it.